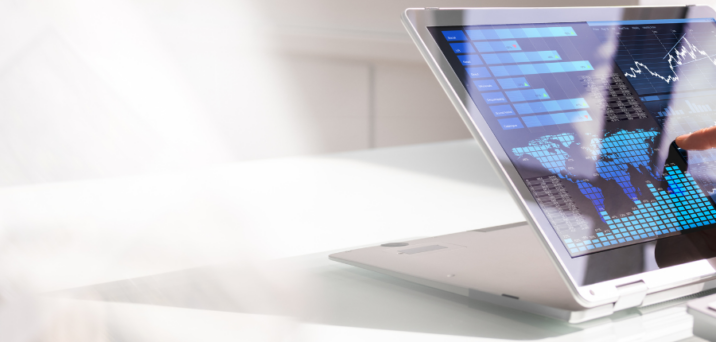 A Prominent Syracuse Actuarial Company Celebrates 20 Years
BPAS Actuarial and Pension Services (APS) is celebrating its 20th anniversary this month. APS is a division of BPAS.
Aug 15, 2023
BPAS Actuarial and Pension Services (APS) is celebrating its 20th anniversary this month. APS is a division of BPAS, a leading national provider of retirement plans, benefit plans, fund administration, and collective investment trusts. BPAS APS provides actuarial, consulting, and plan administration services to corporations, not-for-profit organizations, small-business owners, and professional services groups across the nation.
A spin-off of the former PriceWaterhouseCoopers (PwC) Global Human Resources Solutions division in Syracuse, BPAS APS today is named as one of the top 20 retirement plan actuarial practices in the U.S. The organization has 70 employees – including 30 actuaries – servicing hundreds of pension plans for businesses ranging from one to more than 20,000 employees.
It all started thanks to the quick thinking of two Upstate New York-based CEOs: Vince Spina and former BPAS CEO (retired) Barry Kublin. The two met fifteen years before PwC became APS when Spina was working with Community Bank (the parent company of BPAS). "I was at Coopers and Lybrand, which became PwC," said Spina, who remains president of BPAS APS to this day.
"It was February of 2003, and we had a law change: The Sarbanes Oxley Act. The essence of it meant that we at PwC were going to be precluded from serving as actuaries on clients where we were also their auditor. We were going to have to step away from a lot of work. Barry caught wind of that, called me on a Friday morning, and said, 'Vince, I understand because of Sarbanes you might not be able to keep all your staff. And if that's the case, we would have a home for some of them at BPAS.'" BPAS was based in nearby Utica.
"I said to Barry, 'Well, why not take the whole Syracuse office?' And he paused and said, 'I'll get back to you.'" Kublin called back that Monday morning and started negotiating for BPAS to take ownership of the PwC Syracuse operations. The deal closed on August 1—less than six months later. "It was lightning fast, which is kind of unheard of," added Spina.
"When I worked for Coopers & Lybrand in Boston in my first job out of college, I heard a lot about our firm's Syracuse office – where Vince Spina and Sarah Dam were lead actuaries – and the impressive expertise they had. So it was truly a nice surprise to join forces with this same practice again, years later when I became part of BPAS," recalled BPAS CEO Paul Neveu.
"Just to give you some perspective," noted Spina. "At the time, BPAS had maybe $5 million in revenue, and we had maybe $4 million in our Syracuse office. So together, in the first full year of 2004, we did about $10 million in business, which was great." This past year, the company did more than $115 million.  
"What does that mean, beyond the impressive increase in dollars? It means that we're growing," said Spina. "For twenty years now, we've been making things happen and getting it done."
Coincidentally, BPAS is celebrating its own 50th anniversary this year.
The range of services provided by APS is impressive: the group covers more than 200 individual-employee businesses (and sometimes their spouses). BPAS APS now has clients in 33 states and Puerto Rico.
Oswego Health, located about 45 minutes north of the BPAS office in Syracuse, has been a client since 1998. "The BPAS APS team has been an integral partner in navigating the challenging regulatory reforms in retirement benefit plan offerings for our employees," said Eric Campbell, CEO of Oswego Health. "I always trust their advice. This relationship has always allowed us to focus on the core healthcare needs of our community."
While satisfied clients are a priority, it's the company's thriving culture of hard work and honest service, along with a long-serving employee base, that makes Spina smile. BPAS APS "is a relationship-driven organization," noted Spina. "It's not just about the numbers. We recognize that developing relationships over long periods of time transcends the work."
"Our APS team is a major national practice — bringing actuarial consulting expertise seen at the high end of the marketplace to the full range of employers, while charging fees that are generally 25 – 30% lower than the largest firms," said Neveu. "I love the intellectual nature of the team, including their curiosity and creativity for solving problems. Whether it's a DB SERP, a cash balance/401(k) combination plan, a custom solution to discount rates, or expertise devoted to specific industry groups or types of plans, this team truly shines. We also like to involve some of our actuaries in other projects and needs across BPAS, because they bring such a unique perspective to the table."
"We're united in leveraging the APS team to solve complex problems for clients and partners, including creating solutions like our DB 360 program, developed by Jason Disco, Senior Vice President of Pension Sales & Consulting at APS. We celebrate their 20th anniversary, and we look forward to the adventures that lie ahead with our APS team as an integral part of BPAS," Neveu said.
These sentiments are reflected in the words of just a few of the company's long-term employees. Sarah Dam, Senior VP, has been with the company for 20 years. "What's great about this organization is that it's large enough to get exposure to a variety of clients and opportunities, but small enough to work closely and develop relationships with colleagues," said Dam. "Looking back, seeing how much we have grown, not just in numbers but in expertise, I'm proud to say that we have worked as partners with our clients, providing guidance and suggesting solutions as the employee benefit landscape and their own businesses have changed."
Amy Kemp, VP, Consulting, joined the Syracuse office of PwC five years before the branch spun off into BPAS APS. "We've all been through so much change," she stated. "When I first started in the New York office nearly 37 years ago, people didn't have computers on their desks. Everything was done on paper. If you needed to put a spreadsheet together, you went to a computer room with about six computers in it, and printed the results on paper! Navigating so much change, along with the many updates in pension rules through the years, has been one of our biggest strengths. It makes all the difference to be a part of a group of intelligent and dedicated people who are always trying to do our best for our clients."
It is that spirit and culture of excellence that Spina believes will carry the company forward throughout whatever changes come next. "With the growth of A.I., the new hybrid culture of work-from-home opportunities, and more, the landscape for actuarial and pension services will continue to change at a rapid pace," he added. "But I think our history shows well that those who have strong relationships will survive the inevitable ups and downs and ebbs and flows of business cycles."