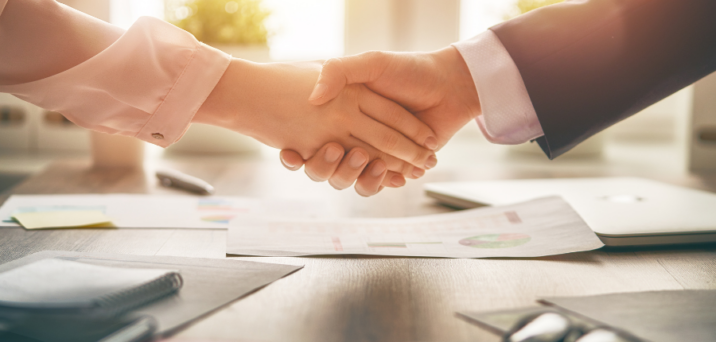 BPAS Earns Top Spots in 2023 NAPA Advisors' Choice Awards
BPAS once again earned top spots among the NAPA Advisors' Choice Awards for all market sizes.
Sep 06, 2023
BPAS, a leading national provider of retirement plans, benefit plans, fund administration, and collective investment trusts has earned top spots among the National Association of Plan Advisors (NAPA) Advisors' Choice Awards for all market sizes as a Defined Contribution plan recordkeeper and service provider.
According to the NAPA announcement, "For the second year, we called on advisors to rate different service categories and five distinct market segments. Advisors are 'in the trenches,' dealing day in and day out with recordkeeper partners, and are therefore most qualified to evaluate the strengths and weaknesses of the companies that occupy this critical industry space. "
Advisors were asked to vote only on the services in their target markets—and to evaluate the services on a five-point scale, ranging from "world-class" to "functional" to "needs work."
Advisors placed BPAS in the Top 5 Recordkeepers in a total of 18 categories across all 5 market segments, including:
Plan Sponsor Website
Regulatory Support
Advisor Support
Participant Statement
Education Materials
Multilingual capabilities
Plan Health
Wellness
Retirement Income
BPAS also received top honors in the 2022 NAPA Advisors' Choice Awards.
"We couldn't be more excited by and grateful for these results," said Paul Neveu, BPAS CEO. "At BPAS, we've been working for years on the blocking and tackling aspects of administering retirement plans – receiving more data from each client, scrubbing data extensively before it is traded, and taking significant work off the desk of Human Resources. We spend a lot of time on people, culture, and relationships to deliver an environment of stability.  That approach seems to be resonating today, as so many firms have been disrupted by turnover following acquisitions.  We will keep at it, with a high-touch, technology-enabled experience. These results are gratifying because they underscore our expertise in the mid and large end of the marketplace – things like company stock, unitization, and complex groups of DC and DB plans. We're thrilled that Advisors and Trustees are catching on to the BPAS story, and we look forward to their ongoing feedback so we can optimize our services together."
BPAS offers a range of services that simplify the complicated nature of retirement and benefit plans without the need to engage multiple providers. The service model of comprehensive administration, combined with full-fee transparency and conflict-free open architecture investments, provides the support, versatility, and experience advisors and clients can depend on. All BPAS clients have a dedicated fully credentialed plan consultant, regardless of plan size. In fact, BPAS clients save 45% more time with BPAS than with previous administrators using recordkeeping.
"Flexibility, depth of expertise, and consulting are things we really focus on at BPAS for all of our clients regardless of the size," said Maryann Geary, President of Plan Administration & Recordkeeping. "We want our reputation to be one of experience, great people, and accountability. It's reassuring to know that advisors see us as trustworthy partners they can build a business around. But, we won't let it get to our heads; we'll keep working every day."
"The industry has seen quite a bit of turmoil recently, with big changes in service models among many providers," added Elizabeth Kaido, Senior Vice President of Sales and Relationship Management. "Our model of top-notch expertise and reliable service wrapped in a flexible platform has really resonated with the advisor community."
The BPAS team attributes their success to hard work, a strong work ethic, and empowering employees to collaborate and resolve issues amicably. "Our main focus is to cultivate a harmonious and supportive work environment with strong relationships based on expertise and minimal drama," added Neveu. "We will continue working on one issue at a time, using a high-touch, technology-enabled approach. That's how we roll at BPAS. It's what defines us. It's what makes us special."