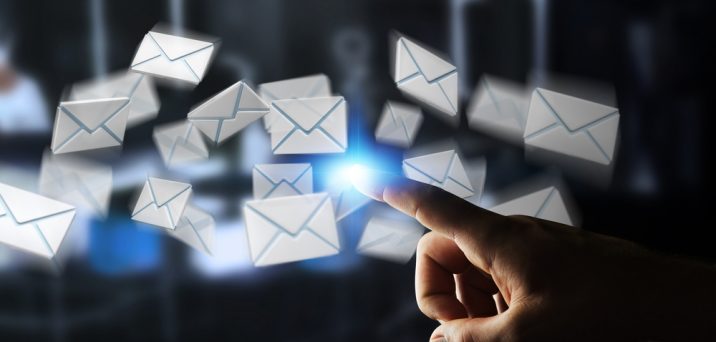 You're One in 2.7 Billion!
By keeping a valid email on file, we're committed to making things more convenient and accessible for you.
Sep 19, 2017
No, that's not your chances of winning the next big lottery. Chances are, you are one of the 2.7 billion email users in the world.
As a participant, you may have noticed a request for your email address if you've logged into your BPAS account recently. By keeping a valid email on file, we're committed to making things more convenient and accessible for you. Here's how:
Easy Password Reset
If you forget your password and your email is on file, resetting your account is quick and available at your fingertips!
Convenience
How often do you change your email address? Most people tend to keep their email address for a long time, typically longer than they might an apartment or even a job. Having a valid email address on file ensures that you'll still be able to quickly access your account if you move homes or jobs.
Environmentally Friendly
The average American uses seven trees a year in paper, wood, and other products made from trees*. If you opt to Go Green on the majority of your mailings, you really can make a difference! You can opt out of receiving paper confirmations and regulatory notices and/or quarterly statements. Every little bit helps.
Time (and Space) Saving
Professional organizers recommend that you only touch mail once – review it and immediately file it. If this is you, I applaud you. Mail tends to hang out at my house longer than fruitcake. No matter your method, be honest with yourself—how often do you reread your quarterly statement or your trade confirmations? If the market is not performing well, do you even review your statement or just treat it like a hazmat situation – walking it to the filing cabinet or shredder while holding it as far away from you as possible? As we save all relevant information in the Resource Center of your online account, you can readily access it when you need to. Less time opening and filing mail. Streamlined filing cabinets—it's that easy!
Special Features
Some components of our website can only be accessed if you have an email address on record. Having an email on record with us will enable you to use new features that are coming soon, including the BPAS ClaimFinder feature for FSA and HRA accounts and financial wellness materials! Having your email on file makes it easier for you to stay in the know and to access information anytime!
You can add or update your email at any time by logging into your account and selecting Account Maintenance then Preferences.
*Source: University of Southern Indiana; www.usi.edu