PBGC Announces Proposed Rules on 4010 Filing
Read more about the new rules and regulations on 4010 Filing.
Jul 28, 2015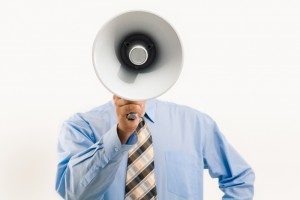 Yesterday, the Pension Benefit Guaranty Corporation issued Proposed Regulations which would seek to amend the PBGC 4010 filing requirements for potentially distressed single-employer plans. These new regulations would amend the current 4010 regulations by incorporating the guidance provided in Technical Updates 12-2 and 14-2 regarding the impact of recent legislation (MAP-21 and HATFA) on 4010 reporting. In addition, it would limit the reporting waiver threshold of $15 million to plans with less than 500 participants in the controlled group. Finally, it would add additional filing waivers for plans filing solely due to funding deficiencies or missed contributions in excess of $1 million dollars if such plans had previously notified the PBGC under the Reportable Events and Certain Other Notification Requirements (Sec. 4043) by the due date for the PBGC 4010 Filing.
The proposed regulations can be found here: https://www.federalregister.gov/articles/2015/07/27/2015-18177/annual-financial-and-actuarial-information-reporting-changes-to-waivers
According to the PBGC, the proposed regulations will reduce the burden for plan sponsors who duplicate reporting efforts under both ERISA 4043 and ERISA 4010. In addition, it will increase the reporting requirements for distressed plans and plan sponsors who are currently not required to report but whose plan underfunding is a concern for both participants and for the PBGC insurance system. The PBGC estimates that vast majority of plans for which reporting would be required under ERISA 4010, if not for the $15 million underfunding relief determined using the interest rate stabilization of the Highway And Transportation Funding Act of 2014 (HATFA) cover 1,000 or more participants. Thus, by limiting such relief to only those controlled groups covering 500 or fewer participants, the PBGC will receive needed information on most of the more than 200 controlled groups which would have been required to report if not for HATFA.
At your request, Harbridge can review the effect that the proposed regulations may have on your Plan. If you would like to discuss the potential impact on reporting for your Plan or would like us to move forward with a review, please contact your Harbridge representative or Bill Stuart at [email protected] or 315-703-8985.