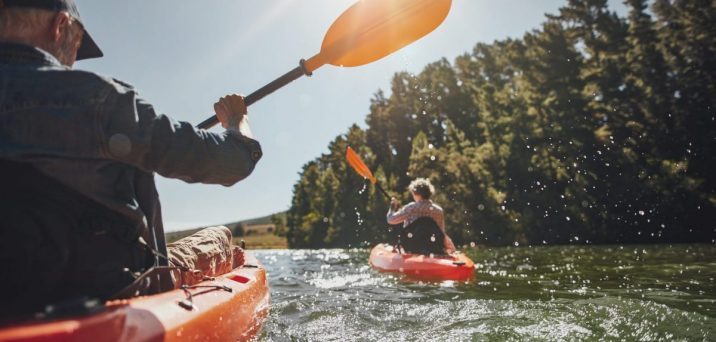 Could A New IRA program Boost Retirement Savings?
Save more for retirement (in an IRA) without affecting your paycheck? Income you earn from cash-back rewards paves a new way for a retirement savings solution.
Oct 26, 2020
Are you on target to meet your retirement savings goals? If so, congratulations! If you're a business owner or Human Resources professional, how effectively are your employees saving for retirement? Statistically speaking, many workers are probably not on target to meet their goals.
Let's take a closer look
A 2019 analysis of millions of corporate-sponsored 401(k) plans found that the average balance was $103,700. A 6-figure balance is a big milestone, but overall averages like these only tell us so much, so let's look at median account balances.
As you might expect, younger workers tend to have less money saved for retirement than older workers who've been saving longer, but the gap, as it turns out, may be wider than you'd think. Baby Boomers had a median retirement savings of $164,000 as of 2017, Generation Xers had $72,000, while Millennials only had $37,000.
Just save more?
So, how can Americans save more for retirement—especially younger workers? Why not just encourage them to save more, defer more to a 401(k), or make a 2020 contribution to a Roth IRA?
Taking a closer look, many Americans often can't afford to set aside more from their already stretched paychecks. With many expenses to pay—rent, groceries, car loans, student loans, and more—workers often find it difficult to set aside extra money to increase how much they're saving for retirement. Knowing you need to build up a retirement savings nest egg but finding it difficult to save more can often result in ongoing stress. Not only do employees experience stress in their personal lives but also at work. 67% of Millennials say financial stress overtakes their ability to focus and be productive at work.
An innovative solution
What if you could contribute more towards retirement without adjusting your budget or affecting your paycheck?
We know that many people already take advantage of cash-back rewards programs through credit card and merchant-based programs. Tapping into income you earn from cash-back rewards without changing your spending habits paves a new way to save for the future. To help achieve this goal, BPAS created IRARewards, a retirement savings solution that pairs a BPAS Individual Retirement Account (IRA) with fintech powerhouse, EvoShare, and their merchant-based cash-back program. EvoShare turns daily purchases into IRA contributions by working with 13,000 online and local merchants who give generous cash-back amounts when you shop. The cash-back rewards are deposited into a BPAS IRA, called IRARewards.
Why use an IRA as the Chassis for a retirement savings rewards program?
An IRA offers more flexibility and benefits that just aren't available in a qualified plan account (e.g., 401(k)). A 401(k) plan is sponsored by a person's employer; on average American's change jobs every 4 years, so when they terminate (or retire) they can no longer contribute to the 401(k) account. Using an IRA, the cash-back contributions can continue indefinitely as the IRA isn't tied to the user's employment.
Additionally, nearly all working adults are eligible to contribute to an IRA (traditional or Roth IRA), yet we rarely do so. Only 6% of eligible Americans contribute to an IRA in a given year, so IRARewards can help Americans get over the inertia of opening and contributing to a tax-deferred retirement account.
IRAs also offer withdrawal and tax-withholding flexibility that qualified plan withdrawals can't compete with.
Impact on Retirement Savings
How much of an impact can IRARewards have on your retirement savings at age 65? It depends on several factors, such as how close are you to retirement, how much shopping are you doing in the EvoShare network, how much are you receiving in cash-back rewards each year?
Let's assume you're 30 years old, earn an 8% annual rate of return and save $100-$1,000 (net of fees) cash-back rewards per year to age 65. At saving an additional $100/year though IRARewards, you'd have nearly $18,000 extra saved towards retirement. Saving $250/year would add almost $45,000 to your retirement bottom line. Saving $500/year via IRARewards would add nearly $90,000; $1,000/year adds almost $195,000. See the inserted graph for a visual demonstration of the surplus of savings towards retirement.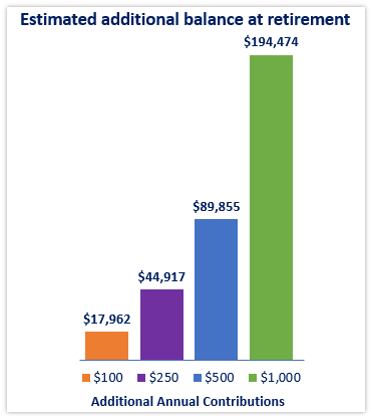 Studies show that 27% of Americans have less than $25,000 saved for retirement; BPAS is trying to move the needle in retirement savings with unique and out-of-the-box solution, IRARewards. Please contact BPAS IRA Services at (866) 401 5272, email i[email protected], or visit irarewards.com to learn more.
Brian Douglas, AIF®, APA, PPC is Vice President, IRA Services, with
BPAS Plan Administration & Recordkeeping Services.