Utica, NY—July 6, 2018. BPAS, a leading national provider of DB, DC, HRA, and HSA plan administration, transfer agency, and collective investment fund and fiduciary services, has named Greg Woods, CIMA® as its Senior Vice President of BPAS Fiduciary Services.
Greg Woods to lead BPAS Fiduciary Services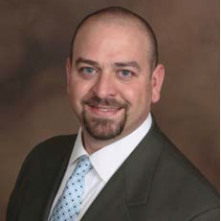 With more than 20 years of experience in the investment and financial services industry, Woods replaces Rick Shultz, who retired from BPAS at the end of June. Since joining BPAS in 2011, Woods has helped lead to the rapid growth of the division as Vice President, providing an array of fiduciary and investment services to assist financial intermediaries and plan sponsors. In his new role, he will oversee the BPAS Fiduciary Services division, including fund evaluation, portfolio management and business development.
"Greg is a tremendous asset for BPAS," said Barry Kublin, BPAS CEO. "In his new role, he will provide strong leadership for the continued growth of BPAS Fiduciary Services and the firm as a whole. He has a wealth of knowledge and experience and a well-earned reputation for adapting quickly to a rapidly changing landscape."
BPAS Fiduciary Services specializes in Defined Benefit, Cash Balance, 401(k), Taft-Hartley, PR 1081.01, and VEBA plans. With a credentialed team led by Greg Woods, its comprehensive 3(38) services can be customized to meet every client's needs.
Prior to joining BPAS, Woods worked for Lightstone Capital Advisers as Vice President, Portfolio Manager, and Chief Compliance Officer. He graduated from Fordham University's Gabelli School of Business where he studied Finance and Economics.